Best 6 Bathroom Remodeling Ideas on a Budget
When it comes to kitchen remodeling, we worry about the cost estimate. But when we talk about bathroom remodeling ideas on a budget, we can take breaths of relief that it can be achieved without spending a lot. Undoubtedly, bathroom remodeling is a great way to add something functional, beautiful, and meaningful to your home's interior. Casually, bathroom remodeling services include the cost of sinks, vanities, mirrors, lighting, a new tub, and a new toilet. But definitely, there are always possibilities of adding some oomph to an outdated bathroom with the right strategies. So, we will cover some exciting yet meaningful bathroom remodeling ideas. 
Bathroom Remodeling Ideas on a Budget
1) Look for Affordable Alternatives
Thinking about renovating the bathroom might start with installing trendy tiles. However, tiles are expensive and not easy to install. Therefore, you can scratch them off your list. Alternatively, you can consider installing tiles on floors or walls to cut costs. The other affordable options might include light fixtures, tabs, toilet paper holders, or a sink. 
2) Use Easy-to-Install Bathroom Flooring
Knowing that bathroom remodeling designs vary greatly, you can choose easy flooring options. Engineered wood, peel-and-stick tile, or laminate flooring are a few options that can accommodate smaller budgets.
3) Use Some Wall Ideas
It is not necessary to only opt for tiles. You can consider having fiberglass or acrylic panels on bathroom walls. On the other hand, the paint never goes out of style. Therefore, you can decorate your bathroom walls as much as you like with colors. 
4) Redo Your Bathroom Vanity
Spruce up your bathroom by updating your vanity and include new countertops. To name a few, you can always replace the hardware, repaint the wood, or install a new light fixture. All these will contribute to enhancing your bathroom vanity as well as the entire bathroom.
5) Bathroom remodeling designs by reorganizing
While looking for bathroom designs, you can reorganize them with a few changes. First, use the bathroom space smartly and try to make it look larger. Eliminate the mess by following some steps:
Use baskets to keep lotion, extra toilet paper, and other toiletries.

Hang towels and bathrobe behind your bathroom door.

If you have a lot of blank space, consider installing shelves and using them to store bathroom stuff and decoration.

Utilize dividers to keep the different sections separate from each other. It will look more organized and pretty.
6) Focus on the Details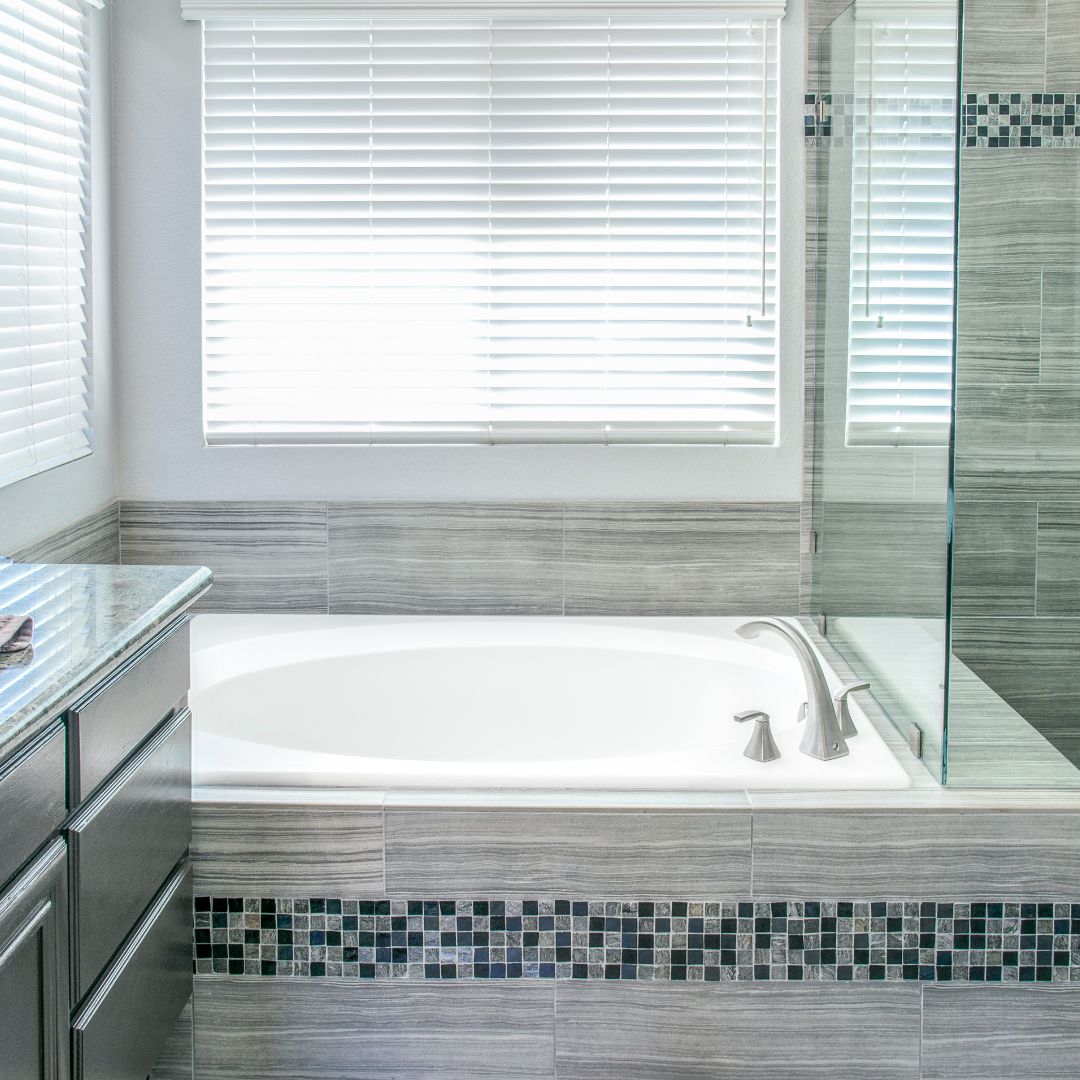 Remember, updating your bathroom with a new shower curtain or hand towels also comes under bathroom remodeling ideas on a budget. After renovating all the other stuff, you can update them to ensure the finishing touches match your other design choices.
Bathroom Remodeling Services
Getting your bathroom renovated is exciting and fun. But only DIY tasks cannot fulfill all of your requirements. So, you can consider bathroom remodeling services by professionals. James B Remodeling can help you with bathroom remodeling ideas on a budget. So, connect with us today to repair and improve your home and make your bathroom more stylish, functional, and attractive!