6 Affordable Flooring Options for Your Next Bathroom Remodel
Every home indeed has a bathroom, but some things in those bathrooms may be outdated as time goes on. Remodeling your bathroom is undoubtedly essential, and it usually takes its toll on homeowners in terms of misery. You always go for the best when you want to remodel your bathroom.

Numerous bathroom flooring ideas can fit any interior design style or budget.
So, learn more about affordable flooring options for your next bathroom remodel.
1. Peel and stick vinyl tile
Peel & Stick vinyl tile is another inexpensive option and easy to install. However, depending on your room size, it costs slightly more than paint. After cleaning your floor, peel the backing off and stick it to your tile.
You have to make unique cuts with it, though, which made a big difference for a low cost.
2. Laminate bathroom flooring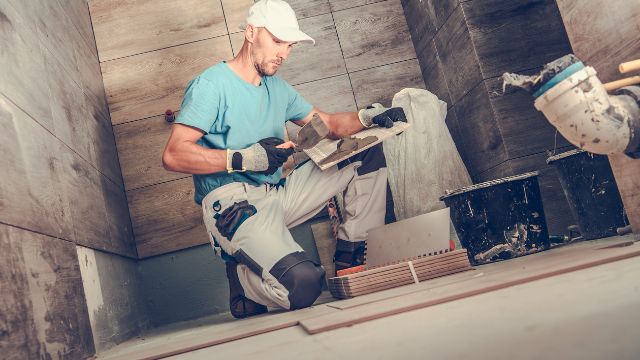 Low-maintenance laminate flooring could be the best fit if you're looking for an affordable option with the water resistance needed for bathroom use. It's easy to rub and clean, and since it's available in a range of aesthetic styles like wood or stone, it can easily match your existing bathroom style.
It is also relatively effortless to install, making it even more cost-effective. Keep in mind standing water can warp laminate flooring, so it's essential to clean up liquid spills quickly.
3. Stained concrete
You can permanently stain and finish the concrete floors if you're in an area or building with a concrete foundation or subfloor. Be aware. However, concrete is not waterproof unless adequately finished and sealed.
Stained concrete is a less expensive and beautiful option for bathroom flooring, offering a variety of color finishes, each unique to the concrete, so no one else will have the same floor as you.
4. Linoleum
Linoleum has long been used for bathroom flooring for last very long time because of its durability and water resistance. This versatile, naturally-composed material fell out of favor when inexpensive options became available, but linoleum has recently regained popularity due to its renewable and eco-friendly property.
At the same time, it is resistant to moisture and does need to be sealed periodically to protect against water penetration.
5. Bamboo bathroom flooring
Bamboo flooring is eco-friendly and easy on the budget because it is made from a highly sustainable resource. As a bathroom flooring option, the wise choice is engineered bamboo because the planks are highly durable and ideal for wet environments.
They are also simple to install, and we can replace damaged pieces easily.
6. Cork Flooring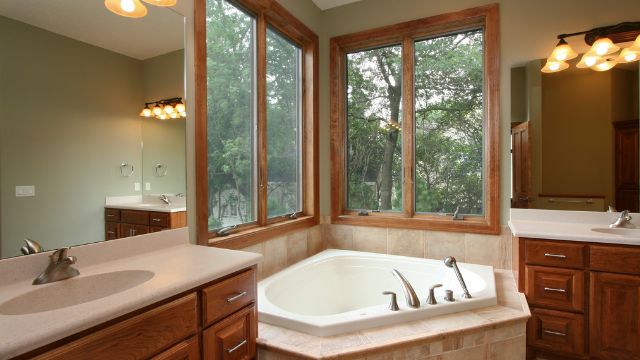 Cork has moisture resistance and is a better option when compared to hardwood. You can get cork flooring as tiles that are easier to place and require minimal professional intervention.
Besides that, corks resist bacterial growth, which makes them a perfect choice for bathroom flooring while remodeling.
Final words
Whether you want a better bathroom and are planning a small bathroom remodel or a big one, professionals of James B. Remodeling are here to provide you with design and construction expertise, taking your project from concept through to completion and handover.