Top Wall Paint Ideas DIY in 2023
Picking a suitable color scheme for your home can be tricky. Therefore, wall paint ideas DIY become necessary to analyze. A few things to consider when choosing a color scheme for your space are light, color, and texture. It's essential to keep these things in mind when choosing paint colors. Check out wall paint types if you are looking for some inspiration or want to learn more about picking the best colors to accentuate the design of your room.
Top Wall Paint Ideas DIY
Using the following colors and decorating tips, you can create exciting or relaxing rooms for your home. 
1) Remix with Wallpapers
Various wallpapers can complement any color scheme, whether you're looking for a bold statement or a soft backdrop.
2) Go for the bold and soft
For the Bold: Use a brighter color on a single wall for a powerful statement, like red. For the soft: Choose wall paint types in neutral tones, like white and cream.
3) Play with a dramatic touch
A fresh coat of paint can make a dramatic difference in any room. Use our photos and ideas to discover new ways to decorate with paint, whether trying a bold color scheme or adding special touches like stenciling or wallpaper.
Wall Paint Design for Bedroom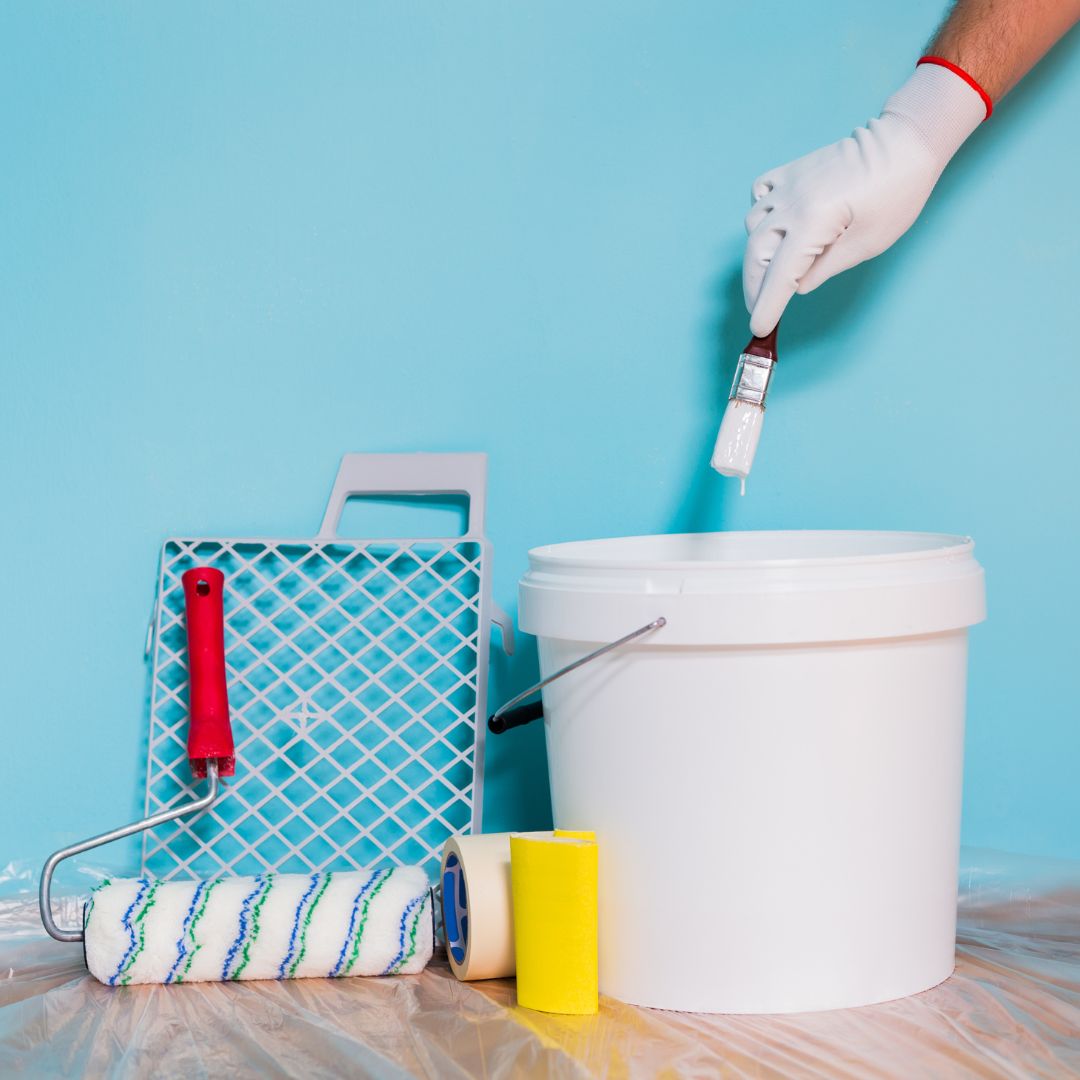 Here are some of the most popular wall paint designs for bedrooms.
1. Neutral walls
Neutral walls are a popular choice for many homeowners because they can be decorated in any style, from contemporary to traditional. They also work well with any color palette or decor style, allowing you to easily switch up your home's look without repainting your walls.
2. Colorful walls
Many homeowners like to use bright or bold colors on their walls, which can add personality and character to any room in the house. The best way to use vibrant colors is by choosing one as an accent wall, which will make a more significant impact than if used throughout the room. For example, choose a bright shade of blue on one wall of your bedroom and then use neutral tones on all other walls. This will help draw attention to the colored wall and make it stand out even more than if there were no different colors in the room.
3. Polka dots
Polka dots are another popular trend among homeowners who want something unique and fun for their home decorating needs. You can incorporate this design element into any room of your home by painting polka dots onto one or two walls using bright.
Choose the Right Wall Paint Types 
We know that reading about wall paint ideas DIY is exciting and fun. However, it is always wiser to get professional help for painting your walls to bring out the life in them. The painting experts at James B Remodeling also recommend the best wall paint design for bedroom. So, connect with us today and get a surprising discount on your house painting service.