House Paint Colors for Outside | Best Picks
Coloring your house is one of the most beautiful and attractive things you can do with your home. While we focus on the interior colors, choosing the right house paint colors for outside is also essential to please the eyes of the outsiders. Your home's exterior is the first thing that gives the viewer the first impression of your place and personality. So, why not perfectly plan for picking the charismatic house paint colors for exterior?
House paint colors for outside- Favorite Picks
1) White and blue
Blue.. Yeah! The color blue is favorite of most of us. Blending with white dramatically gives the feel of a beautiful sky. Therefore, it is the favorite pick for house exterior. 
Besides making the exteriors eye-catching, blue and white spread a soothing aura that reduces stress and inspires a sense of serenity. 
2) Yellow with brown- Idealistic paint colors for outside the house
Do you want your home to look more idealistic and less gaudy? 
Color yellow with a hint of brown is the most ideal and subtle combination for you. While giving the base of yellow on the exterior walls, you can use the chocolaty color on the house roof, window frames, door, and front porch area. In addition, this blend of subtle colors will look picture-perfect with a small garden outside.
3) Red and cream- House paint colors for exterior
A creative touch of red color with quintessential cream walls can be your next paint colors for outside of house. You can go for off white color that will look pleasing to the eyes. This specific combination is a kind of correct match for exposed brick walls. 
4) Peach and white
The peachy peach is a happy color that is one of the best picks for house exterior. The refreshment and positive vibes it brings are relentless. Peach is already a light shade, so it creates an elegant blend when combined with white. The combination of pale peach and white makes an illusion of a bigger house. So, it's a win-win. 
5) Green and off-white
Nature's color green is famous for releasing fresh and rejuvenating hopes. This is why we cannot resist including this purifying color in our top picks.   
The combination of green and off-white is best to create an innovative house exterior.
6) Gray, white, and orange – paint colors for outside of house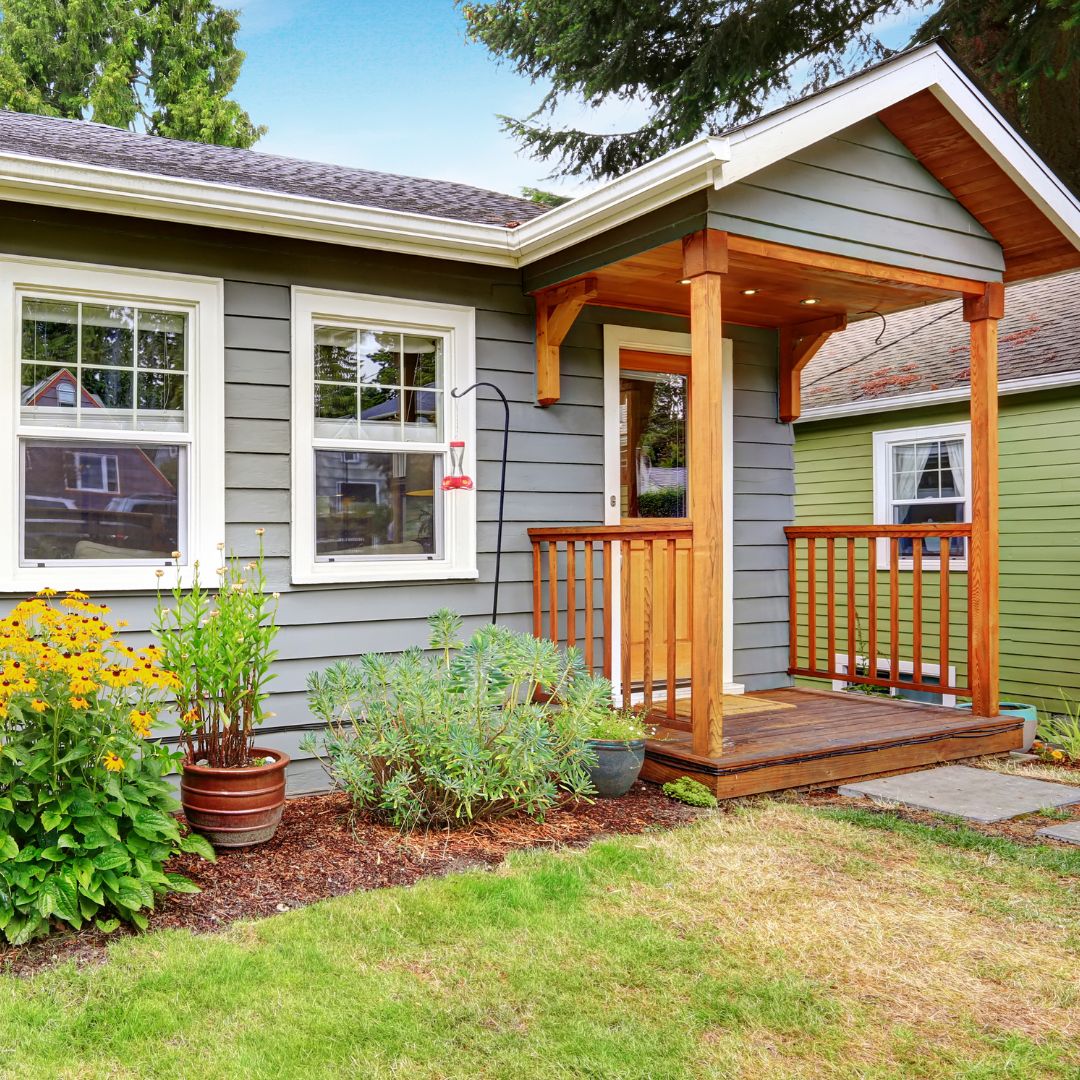 When someone asked to bring a color that kind of looked neutral, we would say- definitely gray and white. Modern houses mostly carry the aura of gray and white shades. And interestingly, this, combined with the energy of the orange color, will boom. We can say it would be a perfect trio for the outside walls that will give warmth, peace, harmony, and delights.
Wrap Up
So, friends, we hope you have chosen your favorite color combination for your house exterior. If you require premium house painting services with exciting discounts, connect with James B Remodeling. 
We can also guide you on the immaculate house paint colors for outside that will enhance your home's charm!