Signs You Need Deck Repair
Being a flat surface in your outdoors, the deck adds both support and charm to your property. But it is essential to maintain your deck to keep utilizing its benefits. Therefore, you need to understand the signs of deck repair so that it will become easy to keep it in good condition. So, read the article to prevent the deck from falling into disrepair and know about the cost to repair deck. 
Cues that show the need for deck repair
1) Footings are cracking
According to the facts, concrete footings are mostly recommended in decks. However, these become weak when the soil shifts and erodes due to time and weather.
Also, the concrete should be finished appropriately so that the chances reduce to of failure concrete over time. So, if you notice some crackings on your concrete deck footings, call the professionals.
2) Erosion around the posts
Whether it is concrete or wooden, deck footings are susceptible to erosion. Most of the time, when water washes away, the soil supporting the deck posts and footings starts to erode. Furthermore, the deck can lose stability when the lower level of the shaft becomes exposed.
On the other hand, your deck might face drainage issues. Also, the yard slope, along with the landscaping, changes naturally over the years. 
So, connect with James B Remodeling once the storm goes and you notice water pooling underneath your deck.
3) Deck boards crack or splinter
It would help if you were concerned about your cracked or splintered deck board. So, when you notice it, go for replacing it. It is expected that wood only lasts for a while, but even periodic staining and sealing can extend the life of your wooden deck.
4) The rails loosen 
You would be surprised to know that deteriorated deck railing is a severe safety hazard. It is one of the clear signs that our deck requires maintenance. So, it would be wise to keep an eye on your deck's railings, especially where people tend to hang out and get the deck repair service on time. This is how you can prevent the weakening of the barriers.
5) The deck hasn't been maintained
If it has been many days that you can't even remember when you took care of your deck, do that now. Home maintenance is an endless thing that demands from time to time attention. The decks that go unnoticed for a more extended period will only last a little. So, you need to get a professional's help for a questionable deck. 
Cost to Repair Deck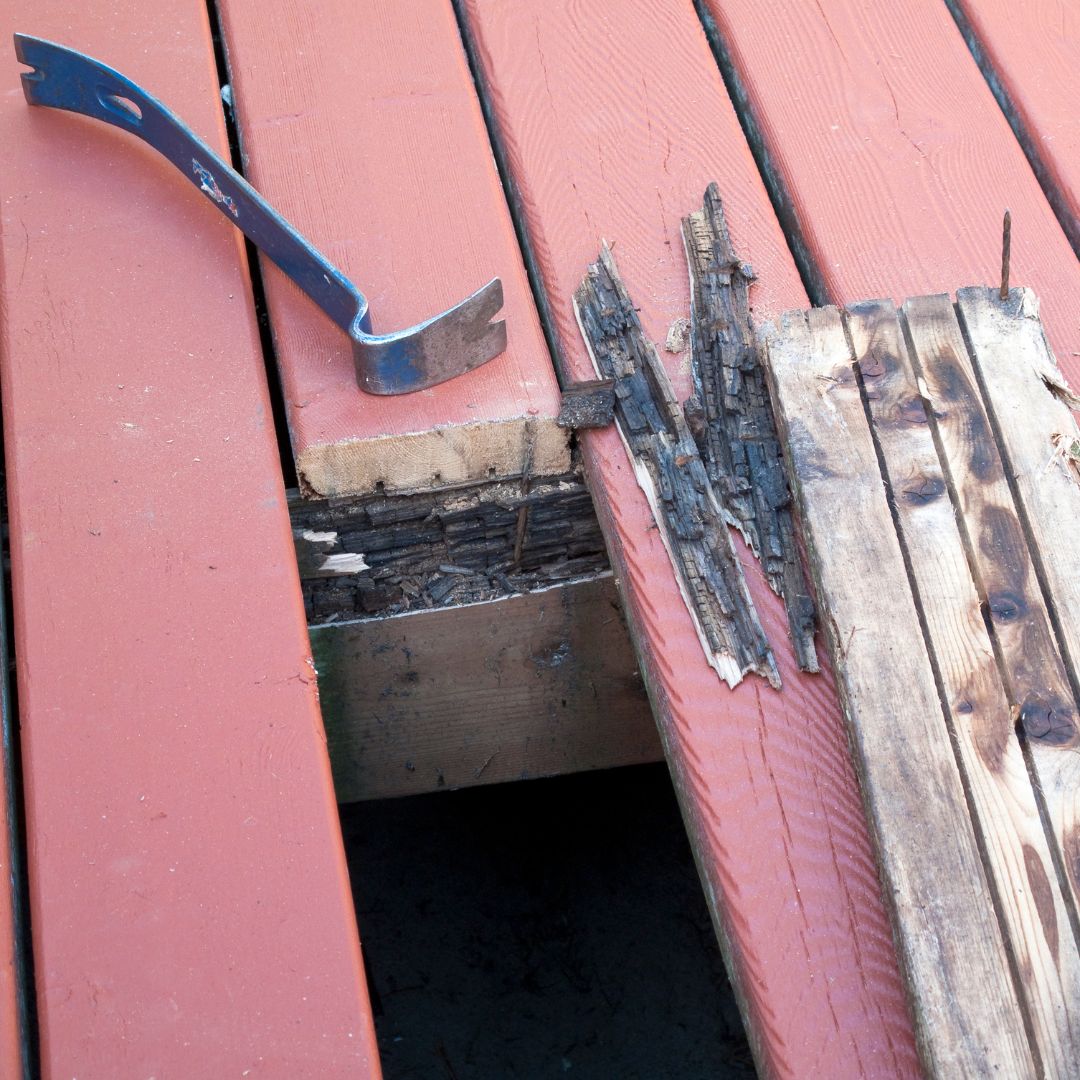 A cost to repair deck goes around:
$1,890 National Average, $250 Cost Minimum, $6,500 Cost Maximum Cost.
Deck Repair Contractors
You need to contact a reputable deck repair contractor when your deck shows any deterioration. A team of professionals can inspect the structure and tell you whether the deck is safe. 
So, get in touch with James B Remodeling for the best deck repair services!