Best 6 Deck Ideas Above Ground Pool
Desiring to rejuvenate your pool area with something functional and appealing? Getting deck ideas above ground pool is the perfect way to turn your swimming pool area into a social hub. You know that deck ideas design is essential to ensure you get what you want. 
So, give your above-ground pool a stylish and functional upgrade with creative decking ideas. Whether you're looking for an easy-to-follow design, extra space to lounge on hot days, or an elevated view of the surrounding landscape, deck ideas with lights these projects will help you make the most of your above-ground pool setup.
Deck Ideas above Ground Pool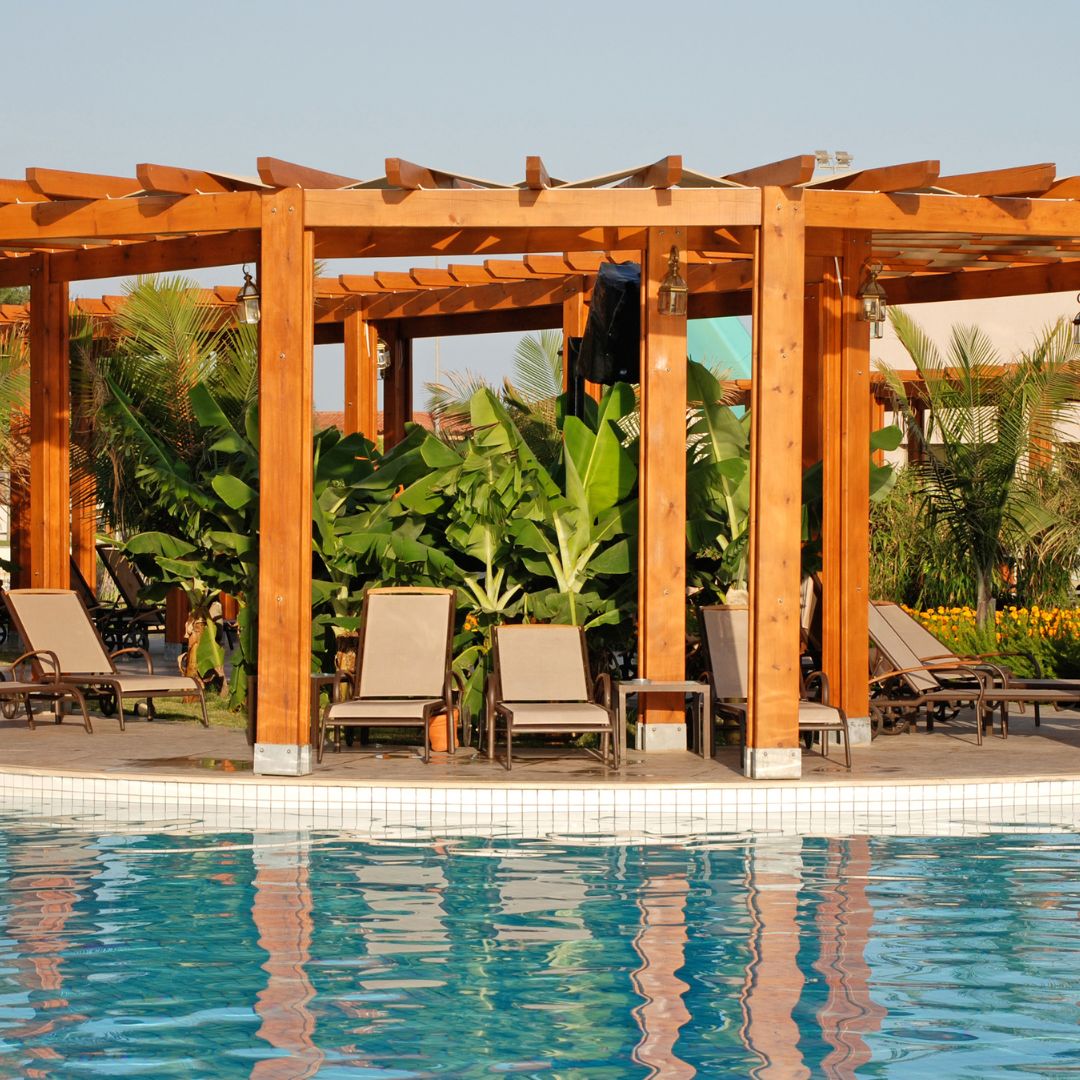 1) Pressure Treated Above Ground Pool Deck
Pressure-treated above-ground pool decks are often a great option if you'd like a more traditional look. These decks are constructed with pressure-treated wood, which gives them added strength and resistance to the elements. This type of deck may require more maintenance initially, but it will stand up over time and has a timeless look that always stays in style.
2) Pool Deck with Multi-Level Seating Areas
Create a pool deck that provides a multi-level seating area. Construct multiple levels out of pressure-treated wood to create a safe and attractive sitting area. It will give you the space to include chairs, loungers, tables, and plants, making it the perfect spot to relax and enjoy your time in the pool. Be sure to use safety railings on all levels for additional protection.
3) Floating Wood Deck for Above Ground Pool
A floating wood deck is an excellent option if you're looking for a more permanent swimming pool deck. This type of deck consists of wood planks installed on top of concrete blocks near the pool's rim. These blocks support the deck and keep it stable while allowing you to move it as needed. A floating wood pool deck is easy to assemble and can be completed in just a few hours.
4) Customize a Prefabricated Deck Ideas Design
Prefabricated pool decks come as ready-made kits in various sizes and shapes. To make yours unique, you can customize the design to suit your tastes. This could include adding a railing around the deck's perimeter or decorative elements such as cushions or plants. You could also create an entertainment area on one side of the deck with seating and tables to encourage socializing.
5) Attach an Enclosed Sunroom to Your Pool Area
An enclosed sunroom provides a great place to relax and enjoy your pool area without worrying about inclement weather. With clear walls, a roof, windows, and a glass door, you can have plenty of natural light that the deck won't block. To attach an enclosed sunroom to your pool area, simply build a perimeter around the pool with four walls and a roof.
6) Small Deck Ideas for Above Ground Pools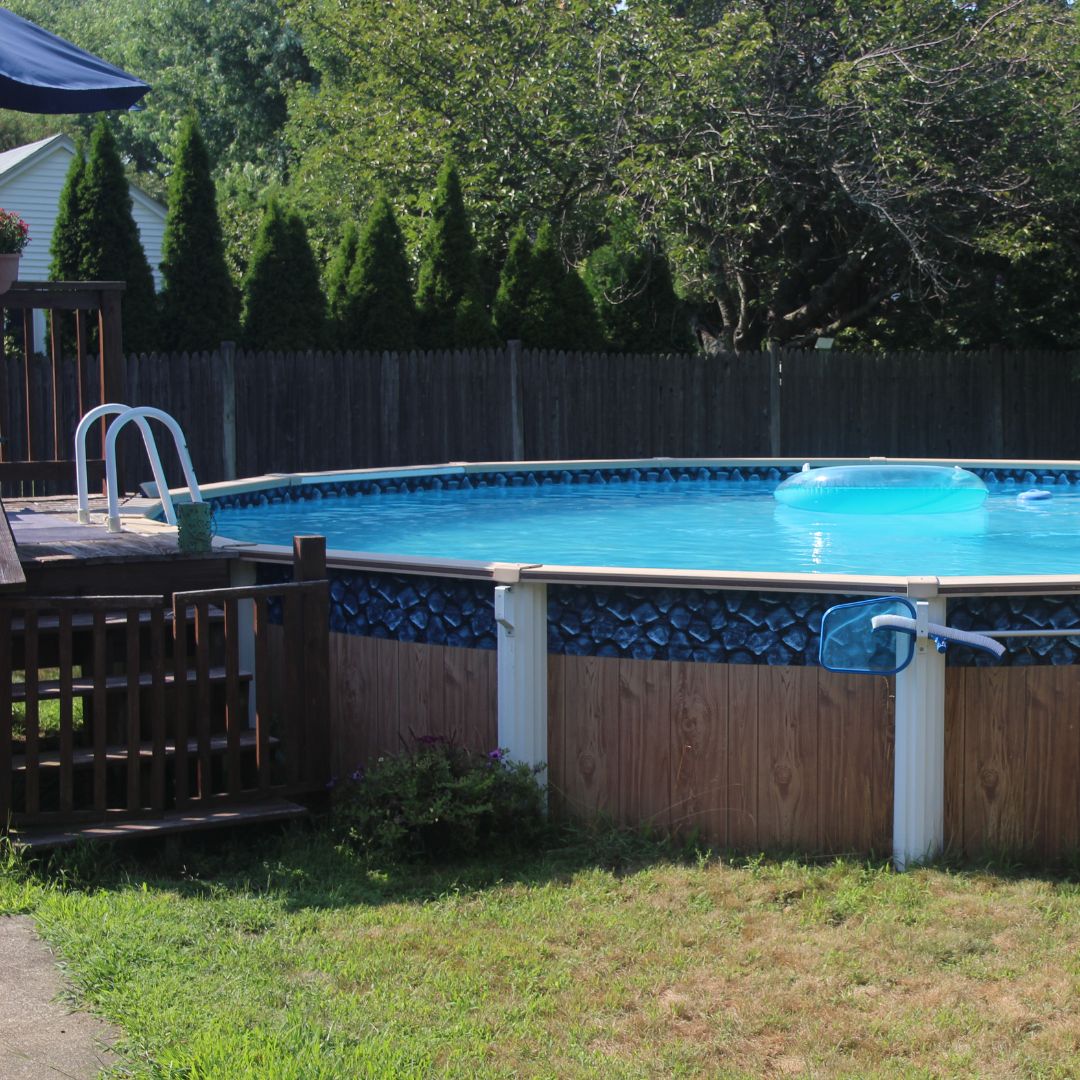 You don't necessarily have to build a large deck in your swimming pool area when you have small deck ideas for above ground pools. With a mini deck design, you can create a fascinating deck within a small space and budget. Use a fence installation and a mini gate to prevent pets and kids from entering the pool area without your knowledge. The small gate will also ensure that the views and lights are not blocked, and everything has been blended perfectly with your garden. 
Summary
The above deck ideas design will help you create the eye-pleasing deck of your dream. If you have liked our deck ideas above ground pool and want one in your home, connect with James B Remodeling today. We are experts in providing reliable and safe deck installation services in Silver Spring, MD.