4 Different Types of Flooring Options in 2022
Your home's big part goes to the floor that serves as the base of your building. There are different types of flooring options available in the market but picking the right one for your space depends on your budget, lifestyle, and personal tastes. No matter what kind of floors you like the most, every type has its unique benefits. 
The most popular flooring options include wood, engineered flooring materials, vinyl, tile, and carpet. Further, we will explore the best flooring options that you can choose for your home.
What are the main types of flooring?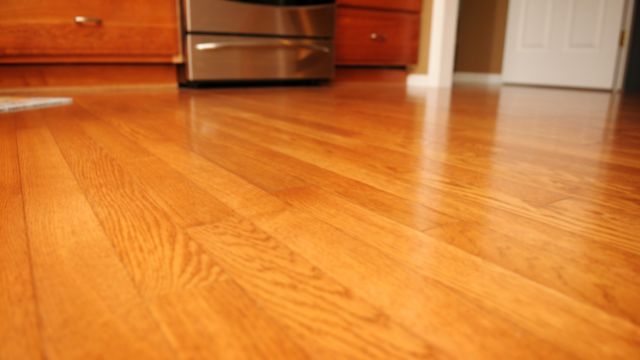 1) Hardwood Flooring
This floor type contains solid wood, which makes it one of the most attractive flooring options. Maple, oak, walnut, or cherry varieties of hardwood floors clearly show their high quality and versatility.
However, hardwood flooring is the most expensive and requires regular maintenance among the different types of flooring options.
The average cost of hardwood floor installation: $5 to $10 per square foot
Pros
Increases home value

Multiple varieties

Strong and durable

Refinished multiple times
Cons
Expensive

Sensitive to moisture damage

Can incur scratches, scrapes, and dents in high-traffic areas

Not suitable for laundry rooms, basements, & bathrooms
2) Engineered Wood Flooring
If you want a feel of real wood in your home, consider installing the engineered wood flooring. The most affordable option features a thin layer of hardwood bonded over a high-quality plywood substrate. With the different types of flooring options, engineered wood flooring can last longer with proper care.
The average cost of engineered floor installation: $4 to $9 per square foot
Pros
DIY-friendly

Less likely to warp

Has an actual hardwood top layer

Multiple installation methods

More excellent resistance to moisture and water than natural wood
Cons
Not fade-resistant

Can sound hollow underfoot

Wide variation in quality

It can't be refinished more than once

Emits VOCs
3) Laminate Flooring- 

different types of flooring options
It is an affordable flooring choice that is best for people who prefer an alternative to carpet but want to avoid the cost of hardwood or tiles. Laminate floors possess a particleboard wood base topped by wood. Alternatively, it consists of a tile photo beneath a clear plastic protective layer. Among the other types of flooring options, laminate floors come in many texture and color options.
The average cost of engineered floor installation: $3 to $7 per square foot
Pros
Inexpensive compared to wood

DIY-friendly

Scratch-resistant

Many styles and colors are available

Easy to clean
Cons
Has a hollow sound underfoot

Chips easily

Susceptible to moisture damage

Does not look and feel like wood
4) Tile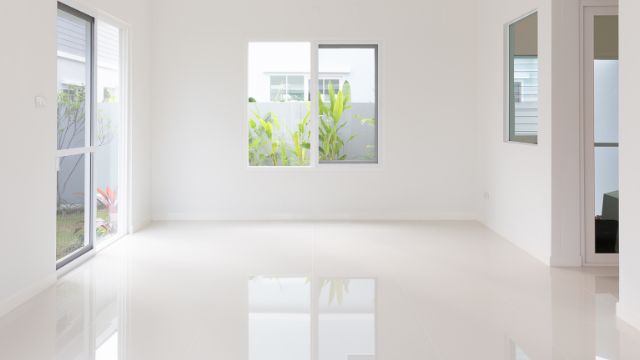 Tile is a type of flooring option that is favored for moisture-prone areas like bathrooms and kitchens. Comes in ceramic or porcelain, tile is water-resistant and durable. The best part of this flooring option is that it is available in various styles and colors.
The average cost ranges from $2.50 per square foot for ceramic tile and $3 to $10 for porcelain tile.
Pros
Waterproof

Durable

Long-lasting
Cons
Expensive

A lot of prep work is needed before installation

Hard to install

Cold and slippery
Final Words
All the above different types of flooring options are the best to choose for your residential building. However, if you still feel a little confused, you can connect with James B Remodeling. We offer the best flooring services in Silver Spring, MD.